Letterbox

Go vintage, go boho and choose this letterbox! With beautiful rocks for your guests to take home after your most special day! Please contact us about the possibilities.

Rock your wedding!

€ 4,50

Wish Tree

It looks like a fairytale! In the branches of this beautiful tree, little bags are hidden with a different sorts of wishes. Your guest can cut their wish out of the tree with a pair of golden scissors and take a keepsake with…

€ 5,50

Glass Jars

These elegant Jars with a little gemstone inside will be the ultimate keepsake to remember your most special day by! Let us inform you about the possibilities.

Price includes Glass Jar, rock and little card. Minimal ordersize is…

€ 7,50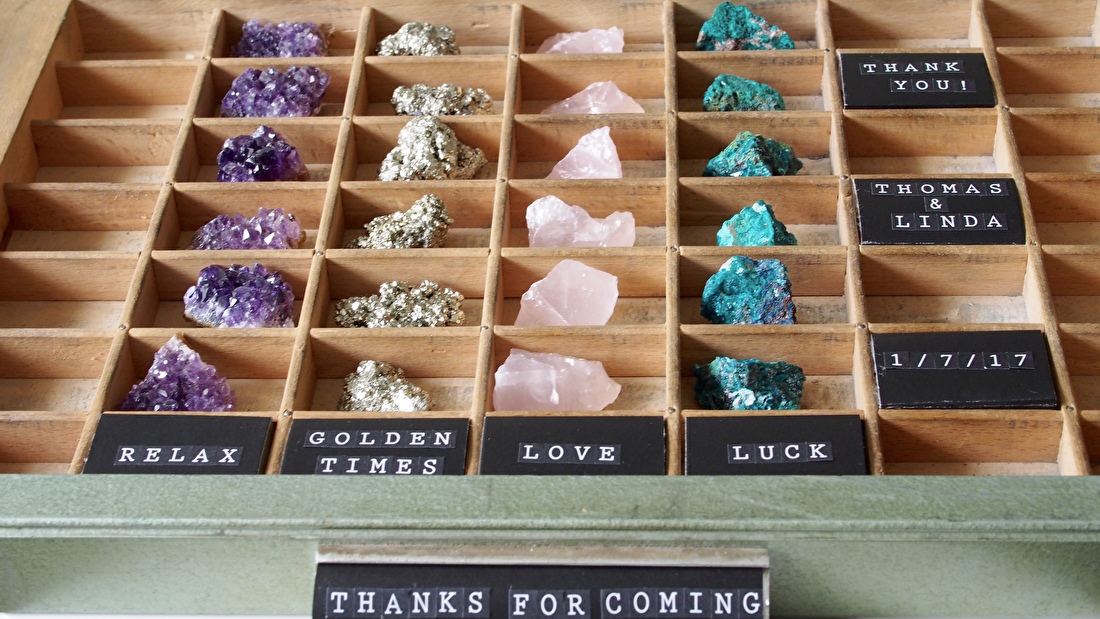 Getting married is one of the highlights in life! How great is it to give all your guests a little gift which will remind them forever of your special day?! We created three ways of giving little pieces of Rock to guests at the end of the day. The WishTree is like a fairytale: your special ones can cut, with golden scissors, a wish from the branches! Little glass jars with personalized text within the jar. And, really retro style, a tray with some different rocks in it, so your guests can pick the Rock they love!
Do you think this is cool and do you want some more information, please send an email toinfo@rockstyle.nl
Rock your wedding (or other party!)!!!!